The most advanced, accurate, and fastest way to analyse supplier's pricing response sheets during a tender process.
The new standard for analysing pricing response documents
Traaci is a stand alone, online, automated, software tool for analysing Excel pricing bid sheets returned by suppliers during a tender process. 
Traaci is like having a team of the best commercial and analytical minds working onyourtenders to produce insights immediately.
Traaci = Tender Response Analysis & Augmented Commercial Intelligence.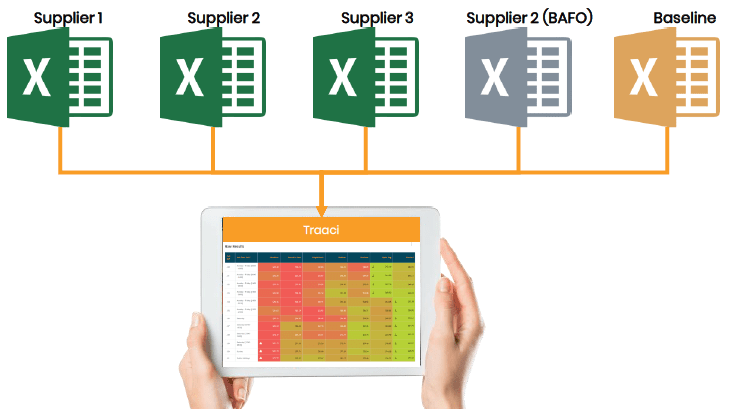 "Oh no! How are we going to compare & analyse the pricing?"
Before Traaci, there were many options from overly simplistic through to needing developers to build a bespoke analysis application.
Choosing an option was a trade-off between:
Obtaining a detailed understanding of pricing
The skills required to conduct the analysis
The number of suppliers to involve in the tender
The time available to analyse the responses
The ability to audit the analysis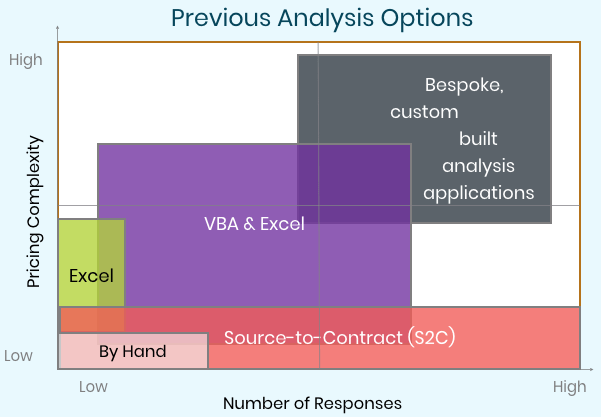 A fully scalable & flexible solution that fits all situations
Traaci can be used for simple tenders through to the most complicated.
Scalability, Flexibility, and Simplicity were key to its design. 
Using Traacimeans that you no longer need a programmer to analyse large scale and complex tenders. 
Traacialso enables professional analysis reports to be easily generated for the basic tenders by those with limited Excel abilities.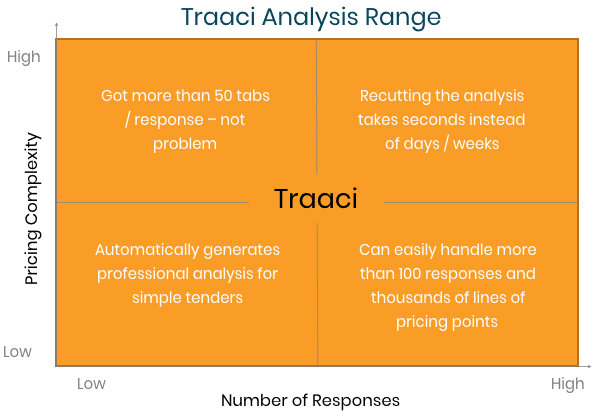 Transparent analysis that can be banked on
Before Traaci, analysis of pricing responses wastypically poorly structured, loosely documented, and relies heavily on the skills of the analyst that completed it. 
The output of this "Blackbox" analysis wasthen used to make significant financial decisions.
Traaciis a structured and automated tool that removes the ability to "fudge" the numbers or make mistakes.
Traaciprovides well documented and auditable analysis that can be banked on.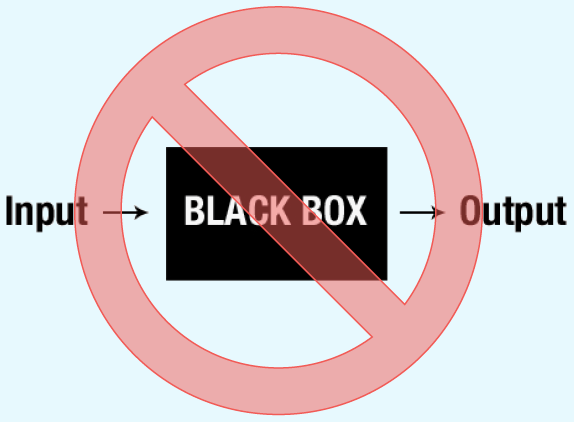 Analysis of pricing responses can take a long time.
When setup correctly, complete analysis of tender bids can be produced in less than 15 minutes.
Traaci typically saves weeks / months in the process by automating the following:
Aggregating like for like prices
Checking responses for omissions / errors
Designing and building analysis
Copying and varying analysis
Updating analysis with new or updated data
Formatting analysis for reports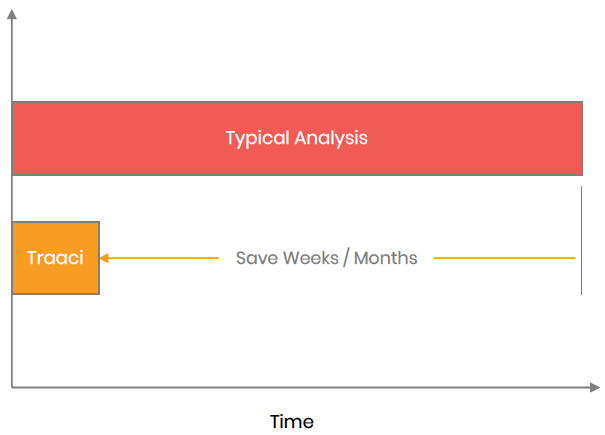 Compatible with any Source-to-Contract or Tender Management system
You no longer need to be a financial wizard to do pricing analysis that amazes CFO's
There is analysis and then there is pricing insight. Traaci takes the best pricing analysis techniques and turns it into insights at the push of a button.
Analysis techniques includes:
Price and costs variation, spread, and outlier analysis
Heat mapping
Bid Normalisation
Cherry pick analysis with detailed breakdown
Included / Exclude specific suppliers
Cashflow analysis
Analysis is also available to be exported to Excel & PDF.
Join the growing list of companies who have benefitted from this service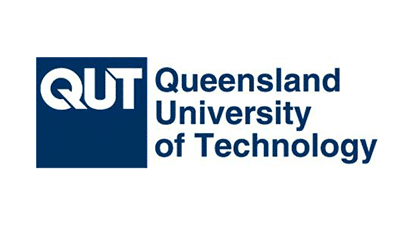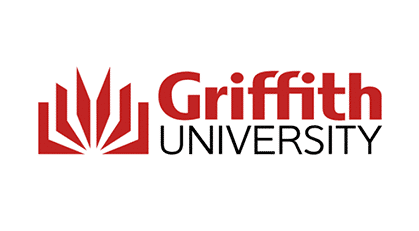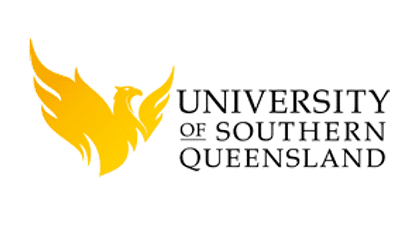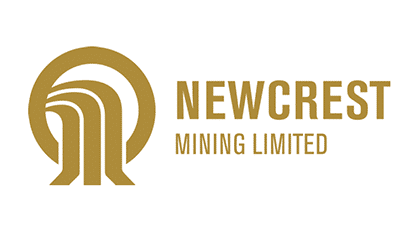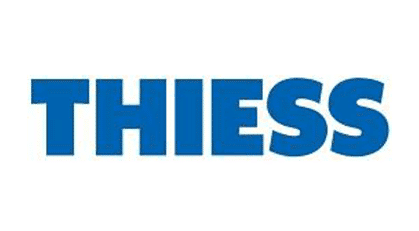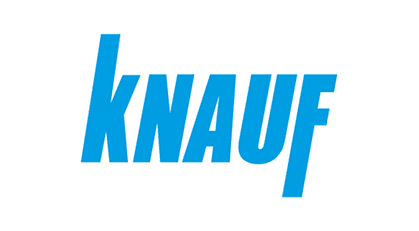 Used on tenders worth $500k to $500M from the education sector through to manufacturing and mining.
Cleaning Services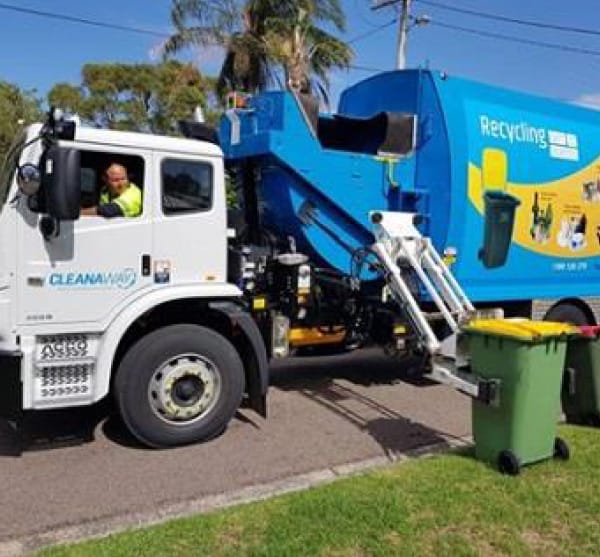 Waste Management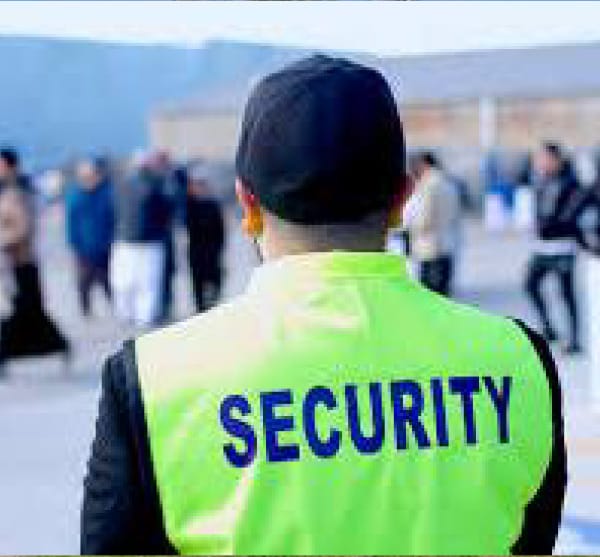 Security Services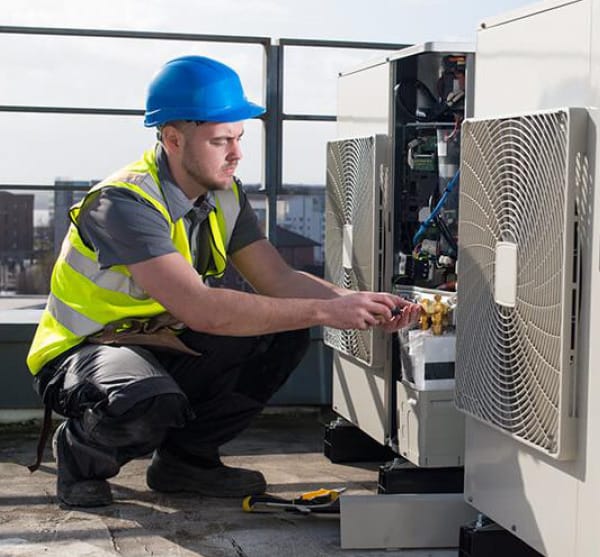 HVAC
Lateral Development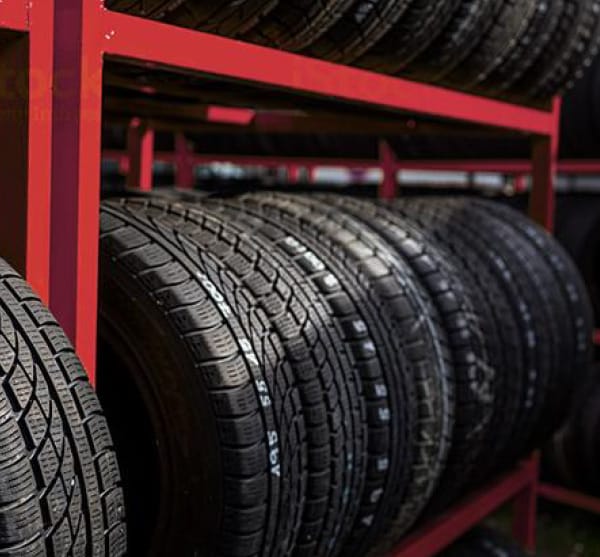 Tyres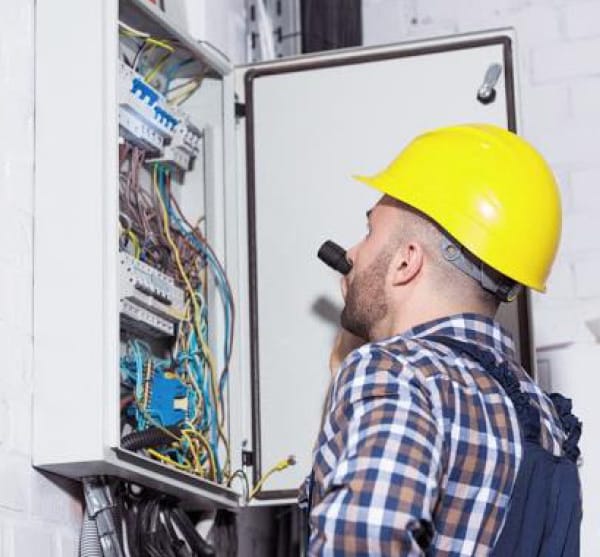 Electrical Services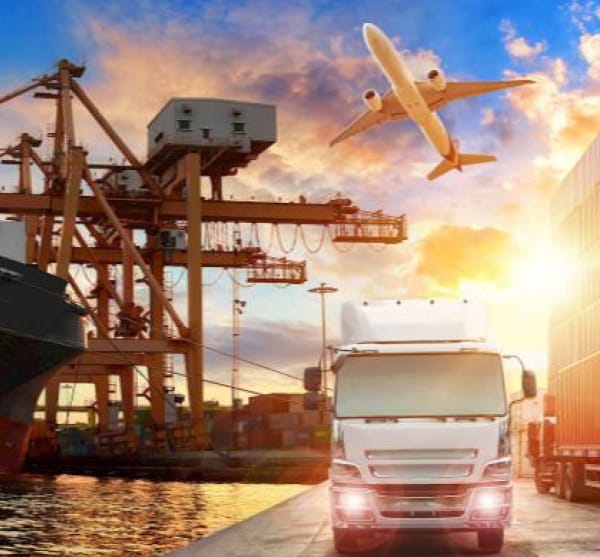 Logistics
Data safety is our top priority
Traaci keeps your data encrypted and locked away.
Physical: Australian Federal Gov Land
At Rest: Fully encrypted
Online: Https / SSL encrypted
Data ownership: Client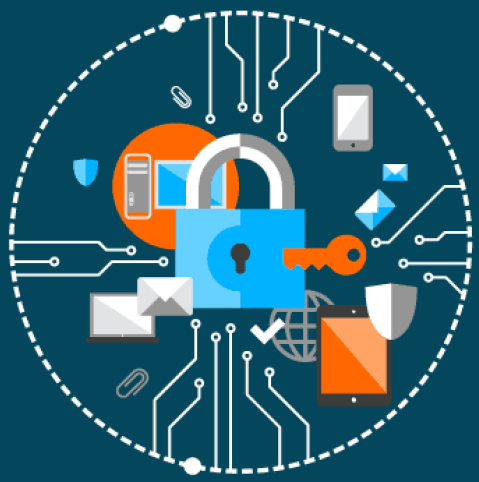 Price

Basic



$449 / Tender

Advanced



$1,499 / Tender

Professional



$4,499 / Tender

Limitless



$9,899 / Tender
Most Popular
Max Supplier Responses
5
10
20
Unlimited
Max Tabs / Response
2
5
10
Unlimited
Max Predefined Analysis
10
20
40
Unlimited
Share Analysis
Users
1
1
1
3
Analysis Modules
Compare Columns
Compare Rows
Normalisation
Supplier Feedback Reports
Test it out today. Produce insights in minutes!
Request trial access today.
Start
trailing it with your tender today and
produce insights within minutes.
Contact us at sales @ acquireprocure.com